You don't have to spend hundreds on fancy bottles to drink really excellent bourbon.
By Jonah Flicker Mar 13, 2019
It's a very good time to be a bourbon drinker. Even with tariffs hitting American whiskey sales overseas, the Distilled Spirits Council says that in 2018 sales were up 6.6 percent from the previous year, generating $3.6 billion. Nowadays you can find bourbon in nearly every state, although Kentucky remains both the spiritual (pun definitely intended) and literal home of this intrinsically American spirit. The old guard distilleries still run the show, producing most of the top-shelf bourbon you can find, but a few upstarts are making whiskey that is well worth checking out as well. The best bourbon is often the least flashy and most affordable, so you won't find any bottles of Pappy or Kentucky Owl or Michter's 25 on this list, as incredible as those may be. Without further ado, here are the 10 bourbon whiskey brands you should be drinking now.
---
Knob Creek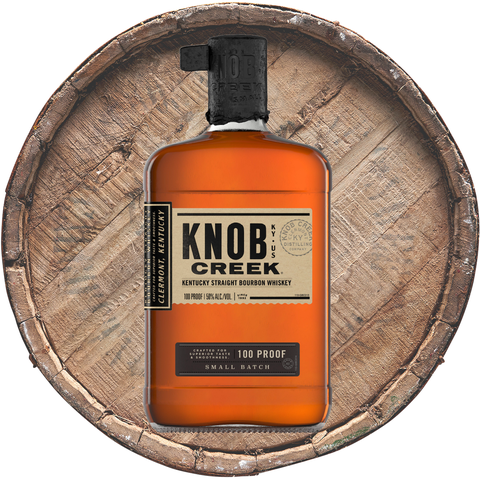 The Jim Beam distillery is responsible for plenty of bourbon brands worth drinking: Booker's, Basil Hayden's, Baker's, and of course, White Label. But Knob Creek ($30), which launched in 1992, might be the best of the bunch. This 100-proof bourbon (compared to White Label's 80 proof) used to carry a nine-year-old age statement, but it lost that a few years ago. It doesn't really matter though, because the rich caramel and brown sugar flavor, along with that signature Jim Beam nuttiness, still shines through. The brand is also notable for making the "small batch" label important in bourbon marketing—as nebulous a description as it is. Knob Creek just underwent a redesign, with a slimmer, more modern image now displayed on the bottle, but the liquid inside remains the same.
---
Wild Turkey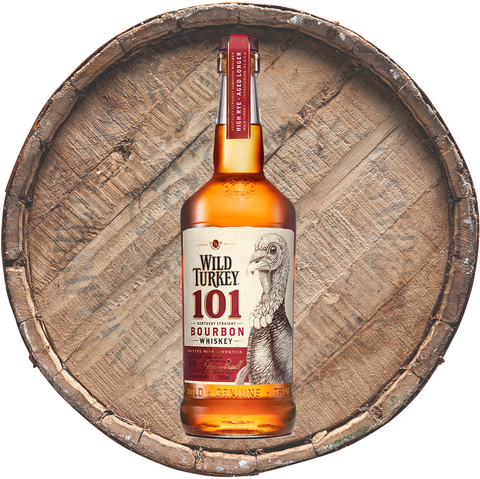 Wild Turkey is a classic, unpretentious American whiskey brand that permeated the public's consciousness well before Matthew McConaughey was named creative director in 2016. The distillery's flagship expression ($25) is bottled at 101 proof instead of 100, giving this inexpensive but always dependable bourbon a slightly hotter, spicier edge. The distillery generally bottles liquid aged around six years or older, and the barrels are given the more intense No. 4 "alligator" char to help deepen the flavor as the whiskey ages. Wild Turkey also has excellent higher-end releases like Russell's Reserve and Master's Keep, but you really can't do much better than a bottle of 101. (Don't waste your time with the 81-proof version.)
---
Elijah Craig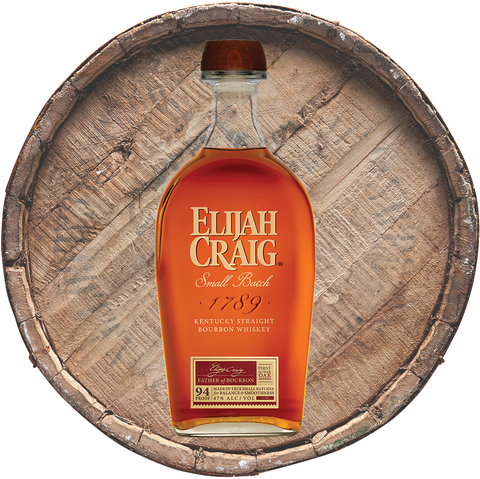 Evan Williams may be Heaven Hill's star budget bourbon, but Elijah Craig, which is aged for a few more years, is worth the extra $15 to $20. Elijah Craig ($30) used to carry a 12-year-old age statement, but the brand dropped it a few years ago, and whiskey fans lost their collective shit. But this is the new reality for bourbon drinkers, and it's only as bad as you convince yourself it is. Case in point: The no-age-statement Elijah Craig is still very good, and I challenge anyone to distinguish between the two in a blind taste test. In an era of limited release bottles that get a lot of press but are nearly impossible to find, it's worth spending your hard-earned cash on something reliable and affordable like this sweet, fruity bourbon.
---
Four Roses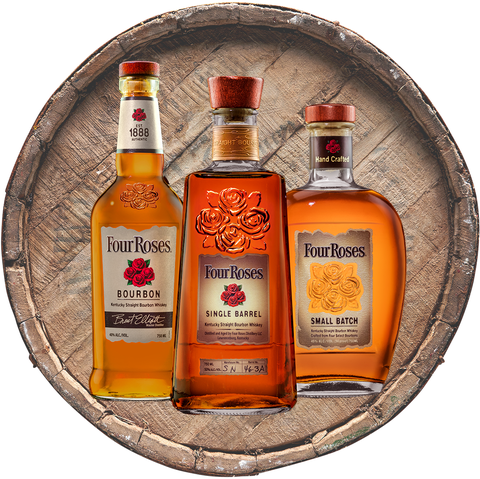 If it isn't already, Four Roses Yellow Label ($20) should be your go-to budget bourbon. It's great in cocktails, you can sip it on its own, and it is hands down one of the best bourbons you can find for the price. The Single Barrel expression ($40) is an excellent whiskey too, but for something tasty and more moderately priced check out Four Roses Small Batch ($32). The distillery uses two mash bills and five yeast strains to create 10 different recipes to work with, and four of these recipes are used to make Small Batch. The bourbon is about six to eight years old, with the spice from Four Roses' high rye mash bill nicely complementing the fruity notes from the yeast.
---
Michter's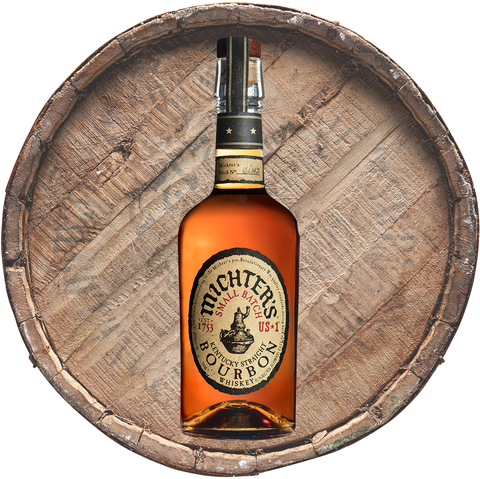 The new Michter's Fort Nelson Distillery is up and running in Louisville, and the stills are working hard to produce whiskey that will be bottled in a few years' time. For now, you can enjoy the entire Michter's range, especially the US1 Bourbon ($50). This isn't the cheapest bottle out there on the shelves, but it's one of the best. The Michter's team carefully selects barrels of whiskey (distilled elsewhere for the time being), before blending the liquid into an incredibly balanced flavor profile that hits all the right notes—sweet, spice, vanilla, cocoa, and more. Go ahead and pick up a bottle of the 10- or 25-year-old bourbon if you can find it, but Michter's US1 is what you should turn to for everyday drinking.
---
Old Forester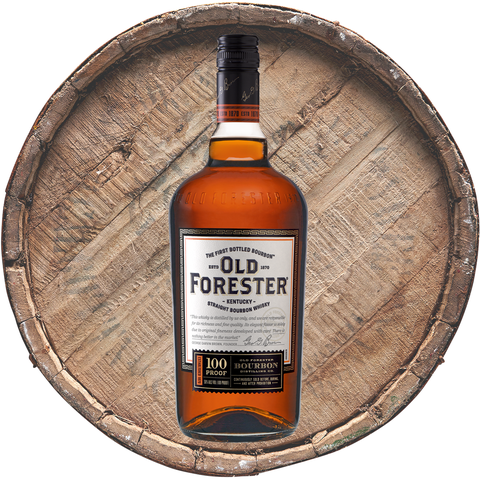 Old Forester is a storied bourbon brand known for making inexpensive whiskey that has seen a big resurgence over the past few years. It's finally getting the respect it deserves by releasing some truly fantastic new expressions in its Whiskey Row series, like the 1920 Prohibition Style and 1897 Bottled In Bond. But the core lineup has long been a solid choice. The Classic 86 Proof ($20) clocks in with higher alcohol content (and more flavor) than your average baseline bourbon, while the Signature 100 Proof ($23) is a bartender's best friend. Don't forget to try the brand-new Old Forester Rye ($23) as well, a 65-percent rye whiskey that is soft and sweet on the palate.
---
Maker's Mark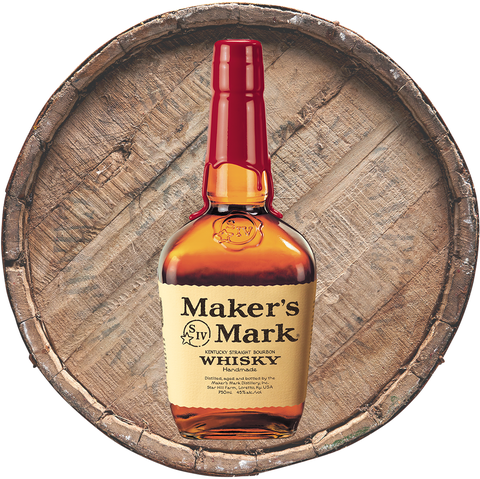 You haven't fully explored the bourbon category until you've tried wheated whiskey—or in the case of Maker's Mark ($25), whisky, like the Scots. "Wheated" just means that wheat is used as a flavoring grain in the mash bill instead of the usual rye, along with the requisite corn and malted barley. Maker's Mark uses red winter wheat, resulting in an instantly recognizable soft and sweet flavor with a nice, lasting finish. Sure, Pappy Van Winkle is also a wheated bourbon, but why even consider that when you can find Maker's Mark virtually everywhere for a fraction of the price? If you're looking for Maker's with some extra kick, check out Cask Strength, an uncut bourbon that is still very approachable with a relatively low barrel proof of 108 to 114.
---
Colonel E.H. Taylor, Jr.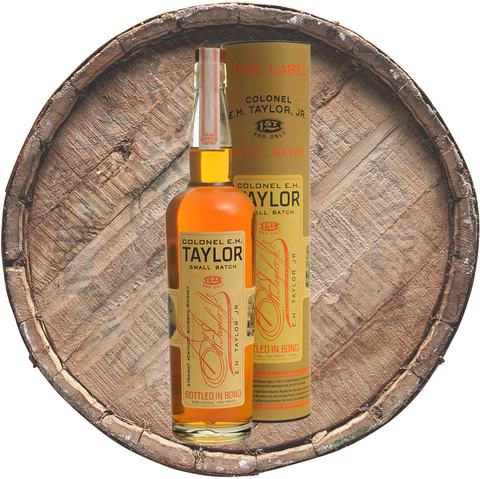 Courtesy
There is so much great bourbon coming out of the Buffalo Trace Distillery. All of the liquid that will become future Pappy Van Winkle and ultimately get sold for thousands on the secondary market is distilled here. Likewise for the Buffalo Trace Antique Collection, a series of remarkable bourbon and rye whiskeys that is also very hard to find. Then there's the eponymous flagship Buffalo Trace bourbon ($25), yet another inexpensive whiskey of very high quality. But the best bourbon produced by Buffalo Trace is the E.H. Taylor, Jr. line, with the Small Batch Bourbon ($40) leading the way. This is a bottled-in-bond bourbon (meaning it's 100 proof and at least four years old) that is named after an important figure in bourbon history. It's also an incredibly flavorful whiskey that never disappoints.
---
Barrell Bourbon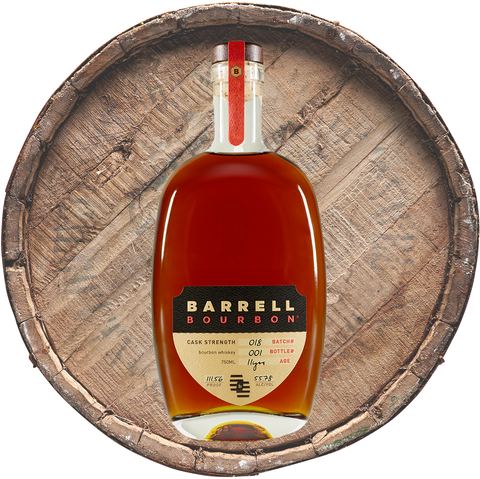 There are bourbon brands that source their whiskey, slap a label on it, and call it a day. Then there are companies like Barrell Bourbon, which carefully selects stock from various whiskey-producing areas, tastes and blends innovative combinations, and frequently releases new batches without being afraid of missing the mark. Barrell doesn't have that problem very often though, as is the case with the newest bourbon, Batch 018 ($90). The brand is as transparent as its NDA's allow it to be, revealing that Batch 018 is a blend of Kentucky and Tennessee bourbon aged for 11, 14, and 15 years, and bottled at cask strength of 111.56 proof. Barrell also recently launched its Craft Spirits Line, focusing on more expensive limited runs of bourbon, American whiskey, and rum.
---
Jefferson's Bourbon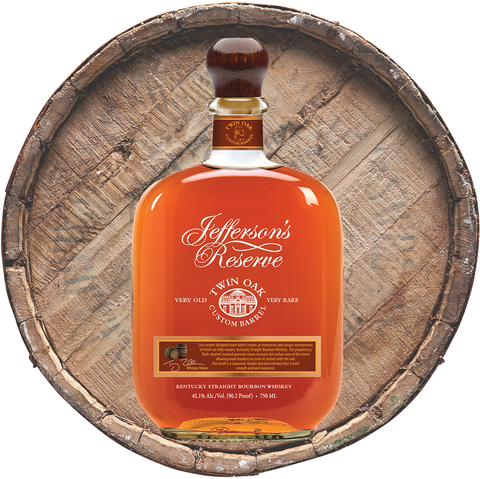 Scour the internet and you'll find a lot of bourbon fans who criticize Jefferson's for the exact reason it's such an interesting bourbon brand: It experiments endlessly. Of course, not every release is going to be a resounding success, but it's that spirit of innovation that keeps things moving forward. The new Jefferson's Journey (available at Kentucky Artisan Distillery, $99) is a limited, distillery-only release that spent almost three years aboard a ship sailing around the world. The point was to see what happens when bourbon spends time in a barrel constantly sloshing around and rapidly moving from hot to cold climates. Jefferson's also makes a variety of wine cask-finished bourbons, and Twin Oak ($80), a release that was finished for a few months in custom-made barrels. The brand does not operate its own distillery, but is now partnered with Bardstown Bourbon Company, where all of its future bourbon will be produced.