by JACOB OSBORN
Exploring the wide world of bourbon whiskey–not to mention trying the best bourbons–is among the most rewarding hobbies an adult male can pursue. Indeed, what's better than a hobby that combines the thrill of the hunt with an array of flavours and the warm touch of inebriation? Nothing, that's what (okay, almost nothing). And if you disagree, then you probably haven't tried the world's best bourbons yet. Or maybe you've tasted some of them, but not the one that will change your life.
To increase the odds in your favour, we're listing out the world's top bourbons. But first, what is bourbon whiskey? And what's the history of bourbon whiskey? Also, what makes for good bourbon whiskey? We do our best to answer those questions before diving into the best bourbon in Kentucky and the top bourbon brands in the world.
We've listed the best bourbon whiskeys in no particular order below.

What is Bourbon Whiskey?
Whiskey is a spirit distilled from fermented grain mash, and bourbon is a form of whiskey. To qualify specifically as bourbon, the whiskey must contain a mash bill (i.e. the mix of base grains used to make the spirit) of at least 51% corn. In addition to the corn, the mash bill will usually consist of grains such as malted barley, rye, or wheat. When bourbon is made using wheat instead of rye, it's a "wheated" bourbon. All bourbon must be aged in new, charred oak barrels, and all "straight" bourbon must sit in those barrels for at least two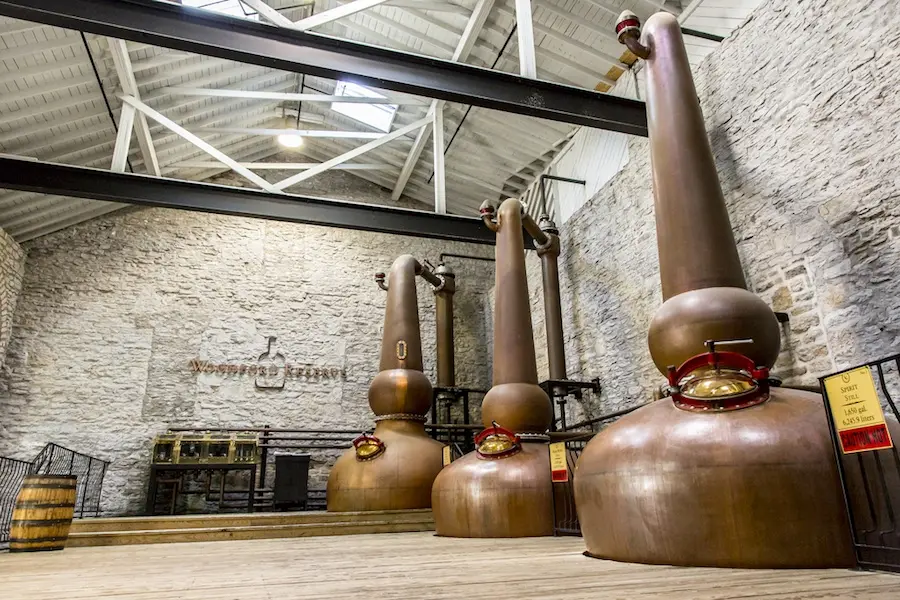 Bourbon Whiskey History
Bourbon whiskey is a type of American whiskey, with its origins dating back to the 1820s, with consistent use beginning in Kentucky in the 1870s. The name derives from the French Bourbon dynasty, however the exact inspiration for bourbon whiskey's name is unknown; likely candidates include Bourbon County, Kentucky and Bourbon St, New Orleans, both also named after the French Royal House of Bourbon.
While bourbon is now made anywhere in the world, it is strongly associated with the American South – in particular, Kentucky.
What Makes for Good Bourbon Whiskey?
While everything from ingredients, equipment, climate, distillation methods, and more can play a role when distinguishing one bourbon from the next, most good bourbons are the result of proper aging. Specifically, the highest-quality, top-shelf bourbon is usually aged no less than 7 years, and no more than 12. Of course, there are plenty of exceptions to the rule (including some entries on our list of best bourbons), but generally speaking, 7-12 years of aging allows the distillate to suck up a perfect amount of flavour and texture from the oak, without resorting to overkill. In turn, the bourbon retains a beautiful colour of dark or golden amber, while deftly balancing flavour, smoothness, and texture that you would expect from a high-end bourbon whiskey.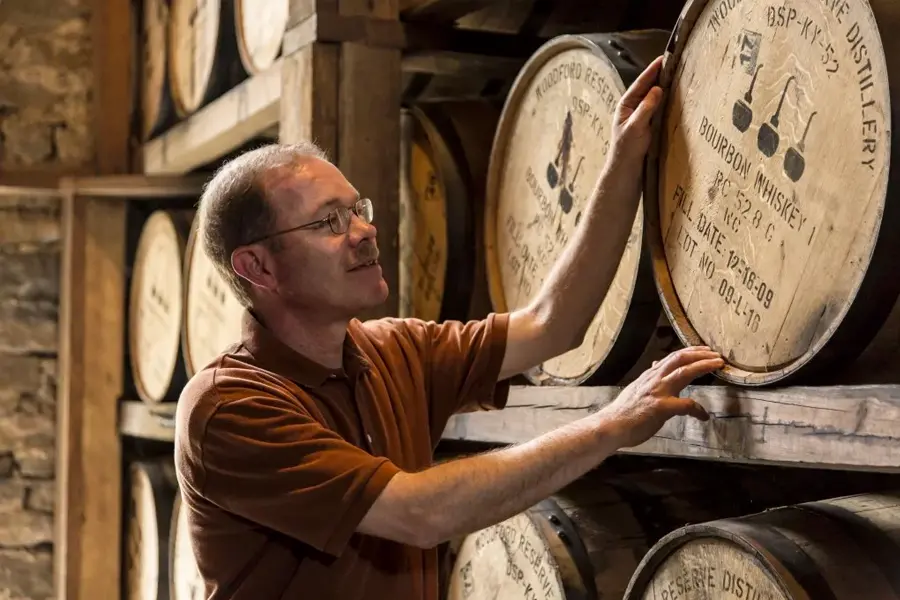 That said, not all the best bourbons are automatically "smooth" per se, at least not in the traditional sense. Indeed, some of the foremost whiskey brands (Wild Turkey for instance) mark their respective territory by way of robust flavour, ample spice, and a high (or relatively high) proof. As a result, there's going to be some heat present on every sip, the kind of which you can feel in your chest. Nevertheless, the spirit still qualifies for the list of what is good bourbon, sometimes even top bourbon. It's when the whiskey goes down hot, lacks complexity, and retains thin texture, then it's likely bourbon of low quality. This most commonly occurs when the distillate isn't aged for a long enough period of time, or when an expert isn't overseeing the whole process, to begin with.
Top 21 Bourbons (in No Particular Order)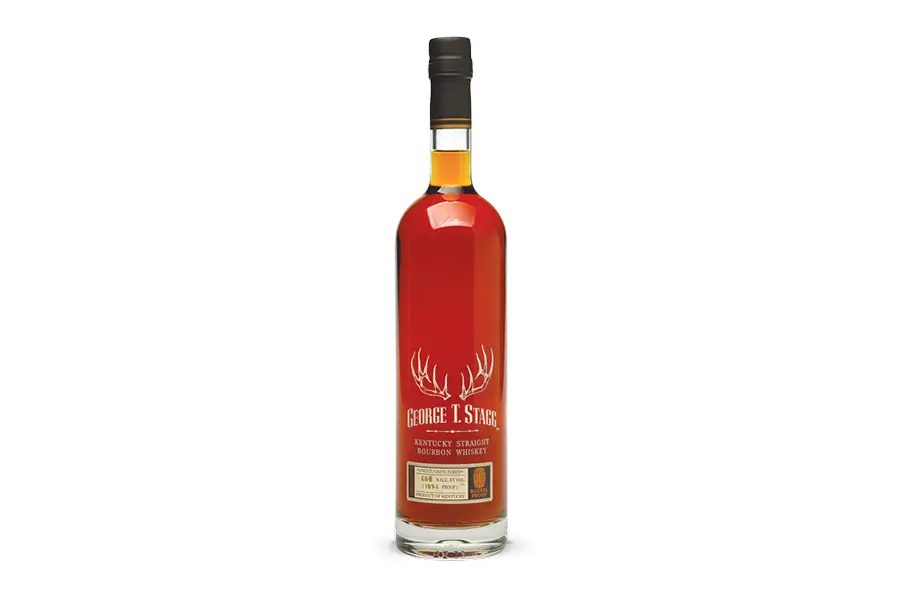 1. George T. Stagg
Named for an early industry pioneer, George T. Stagg is a top-shelf bourbon that all enthusiasts should aspire to try. As part of the Buffalo Trace Antique Collection, this barrel-proof giant only comes out once a year, and in previously limited supply. Every batch is aged for a minimum of 15 years, resulting in a robust, full body that overflows with dense, warm flavour. Due to a handful of factors, however, the taste of this award-winning spirit can vary substantially from year to year, meaning certain vintages will be better than others. Of course, no matter what the year, George T. Stagg is going to be some of the most memorable Kentucky bourbon whiskeys to ever cross your lips. Quick tip: consider adding a few drops of water to your dram, whereas this one definitely packs in some heat.
Manufacturer: Sazerac Company
Origin: Garrard County, Kentucky, USA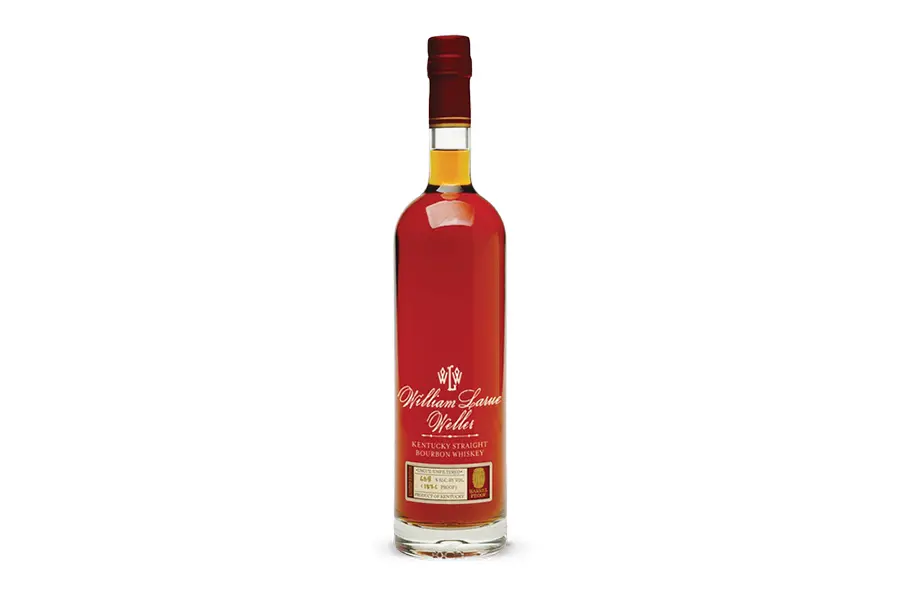 2. William Larue Weller
While we're still bouncing around the Buffalo Trace Antique Collection, allow us to introduce William Larue Weller. Made in Kentucky and enjoyed worldwide, it's a wheated bourbon that takes its name from another industry legend, and has the power to change your life at first sip. Within its smooth, warm body of golden brown, a spectrum of flavours swirl. This is easily one of the best bourbons in the world, with the awards and acclaim to prove it. All that's left for you to do is score a bottle, something far easier said than done.
Manufacturer: Sazerac Company
Origin: Kentucky, USA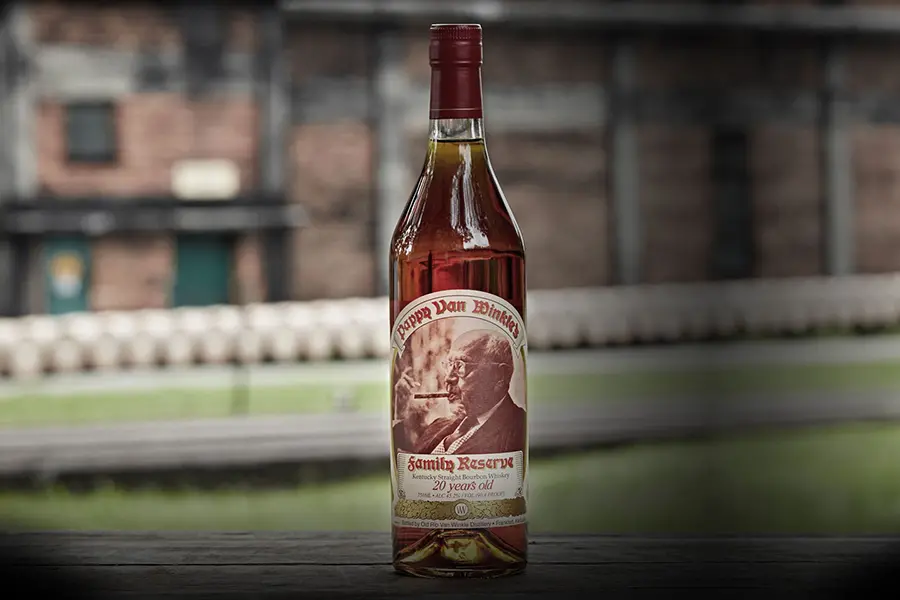 3. Pappy Van Winkle's Family Reserve 20 Year
Speaking of low supply and high demand, Pappy Van Winkle's 20 Year is about as exclusive as bourbon can get. Assuming you're among the few and lucky men who can actually score a sip, expect a sweet and leathery stunner that goes down super smooth and lingers long on the palate. Indeed, this is the kind of full-bodied whiskey you can feel in your toes, making it a genuine contender for the best bourbon to drink neat Meanwhile, securing a bottle (or any bottle of Van Winkle bourbon for that matter) is usually a daunting and expensive task. We still say it's worth it, as do a legion of experts and enthusiasts alike. Some even claim that this it is not only the best high-end bourbon in Kentucky but, is bar none the best bourbon in the world. Put it on your bourbon bucket list.
Manufacturer: Sazerac Company
Origin: Frankfort, Kentucky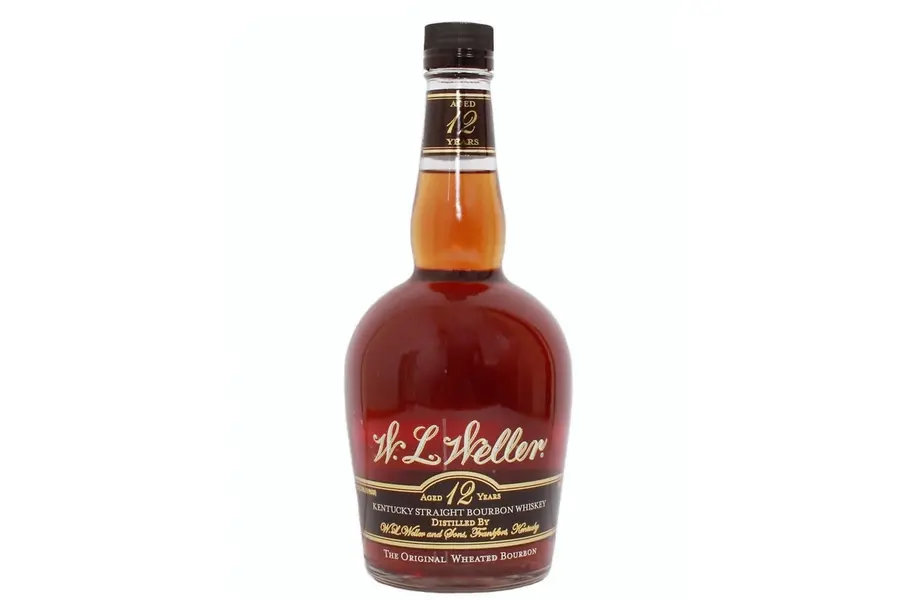 4. W.L. Weller 12 Year
Don't feel like spending a month's rent on Pappy Van Winkle? Then grab a bottle of W.L. Weller 12 Year instead, which consists of Pappy that wasn't quite great enough to make the cut. While it may not be a serious competitor for the title of "best bourbon in Kentucky", it's still one of the best bourbons to drink, and for a whole lot less. Old Weller Antique 107 is likewise the stuff of legend. Arguably, the best bourbon for an old fashioned.
Manufacturer: Sazerac Company
Origin: Frankfort, Kentucky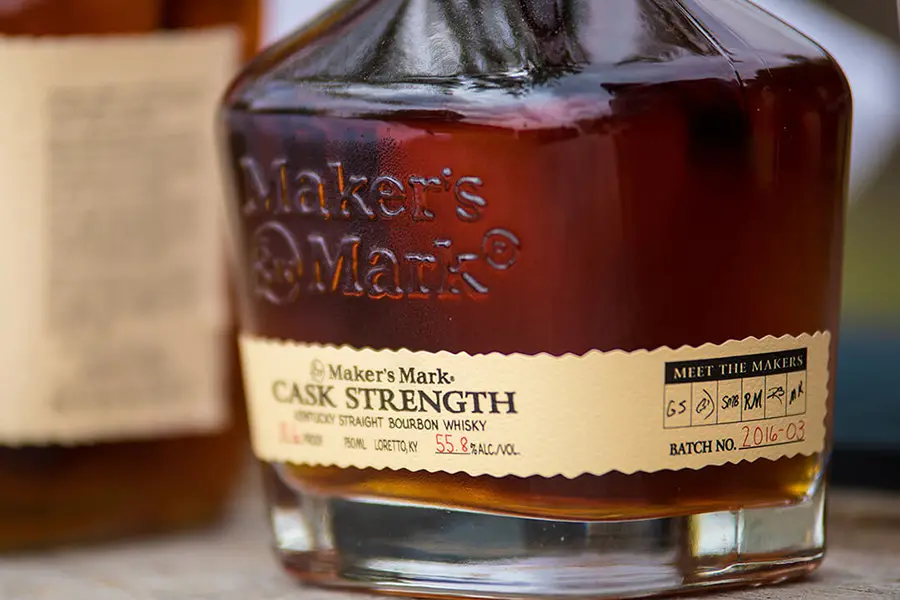 5. Maker's Mark Cask Strength
While the regular small batch bourbon from Maker's Mark is certainly tasty enough in its own right, and, one of the best bourbons for the money, this Cask Strength variant cranks that flavour dial all the way up. Naturally, the heat factor will get cranked up as well, which is bound to happen when a label doesn't bring down the proof by adding water. By enduring the extra heat, however, you gain direct access to a luscious blend of oak, caramel, vanilla, and spice.
Manufacturer: Beam Suntory
Origin: Kentucky, United States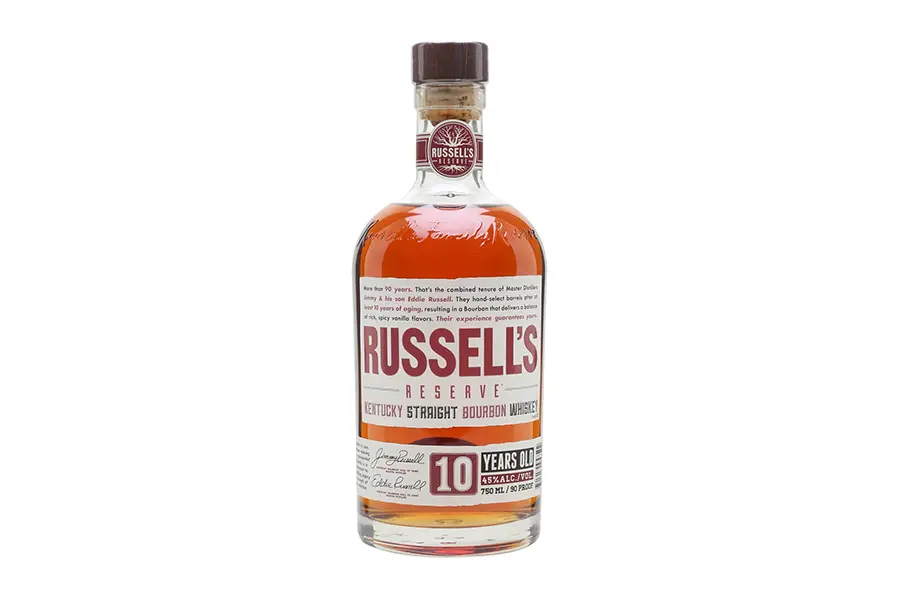 6. Russell's Reserve 10 Year
Among mid-range bourbons, Russell's Reserve 10 Year-Old is an absolute masterpiece. It comes to us from Jimmy and Eddie Russell, who represent two generations of master distillers over at Wild Turkey. Bottled at 90 proof, the heralded spirit balances sweetness, oak, and spice to brilliant effect, thereby firing on every conceivable cylinder. Let's also give a quick shout-out to Russell's Reserve Single Barrel, another truly fantastic bourbon. It costs a little more than Wild Turkey – renown as one of the best cheap bourbons – but Russell's Reserve brings plenty of bang (and a higher proof) for that extra buck. Possibly the best bourbon for its price point.
Manufacturer: ?Wild Turkey Distilling Company
Origin: Kentucky, United States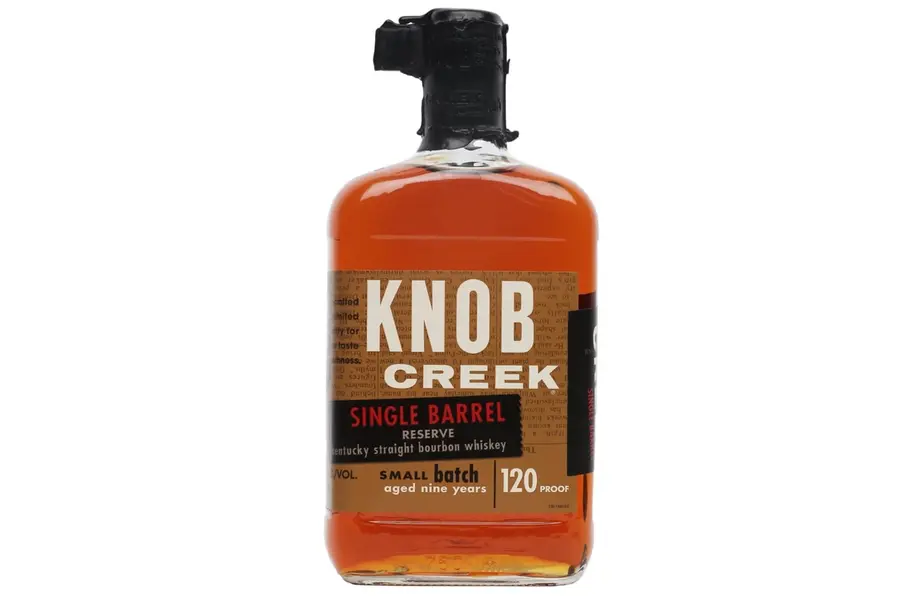 7. Knob Creek Single Barrel Reserve
When it comes to the world's top bourbons, we prefer the ones that deliver big, bold flavours, hence the frequency of higher proofs. Knob Creek Single Barrel Reserve is no exception to the rule. Aged for nine years, and handpicked from the best barrels, this dark amber spirit renders an immediate and formidable impression, packing robust amounts of vanilla, nuts, and oak, it is a surprisingly smooth bourbon despite its 120-proof body.
Manufacturer: Beam Suntory
Origin: Clermont, Kentucky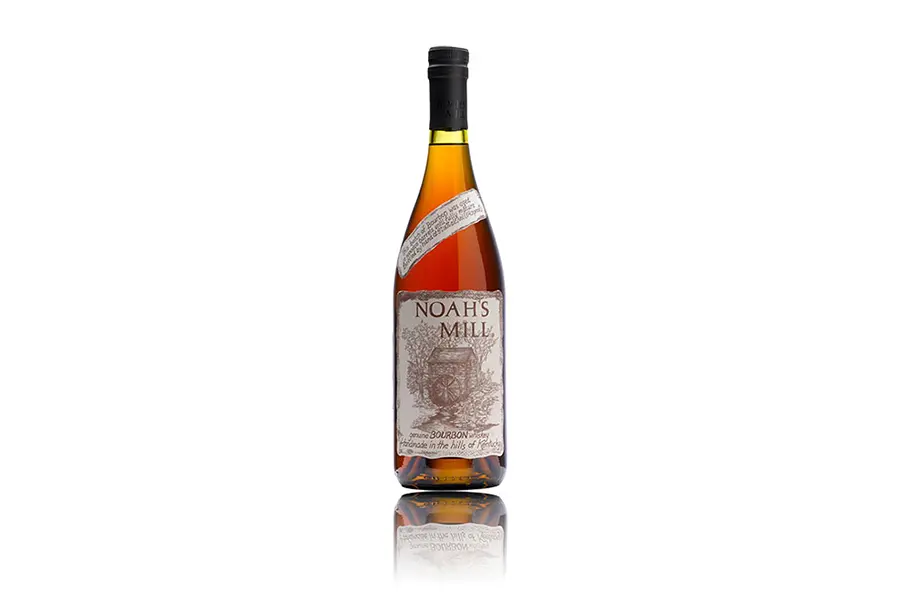 8. Noah's Mill
From Willett distillery comes this small batch bourbon of exceptional quality. Despite being bottled at 114 proof, Noah's Mill nevertheless retains remarkable smoothness, lush texture, and truly balanced taste. On the palate you'll find notes of walnut, prune, and spice, while the finish leaves a pleasant trail of burnt caramel in its wake. Purchase a whole bottle and let this one grow on you. A genuine top-shelf bourbon.
Manufacturer: Kentucky Bourbon Distillers
Origin: Kentucky, USA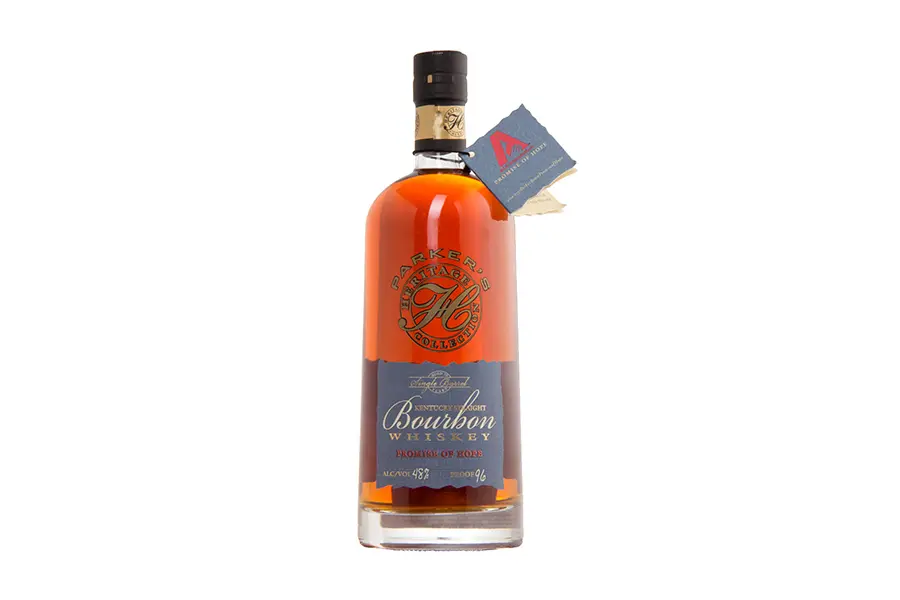 9. Parker Heritage Promise of Hope
Similar to the Buffalo Trace Antique Collection, Heaven Hill Distillery releases its own limited edition bourbon once a year, in honour of master distiller Parker Beam. Dubbed the Parker Heritage collection, every bottle is considered to be some of the best bourbon you can ever try. Meanwhile, the 7th edition, aka Promise of Hope, is held in particularly high regard. Sadly, its release in 2013 was accompanied by the announcement that Parker Beam had been diagnosed with ALS. Consequently, a portion of the proceeds went to the Promise of Hope fund, which helps fight the disease. A great cause and a genuine contender for best bourbon whiskey.
Manufacturer: Heaven Hill Distillery
Origin: Kentucky, USA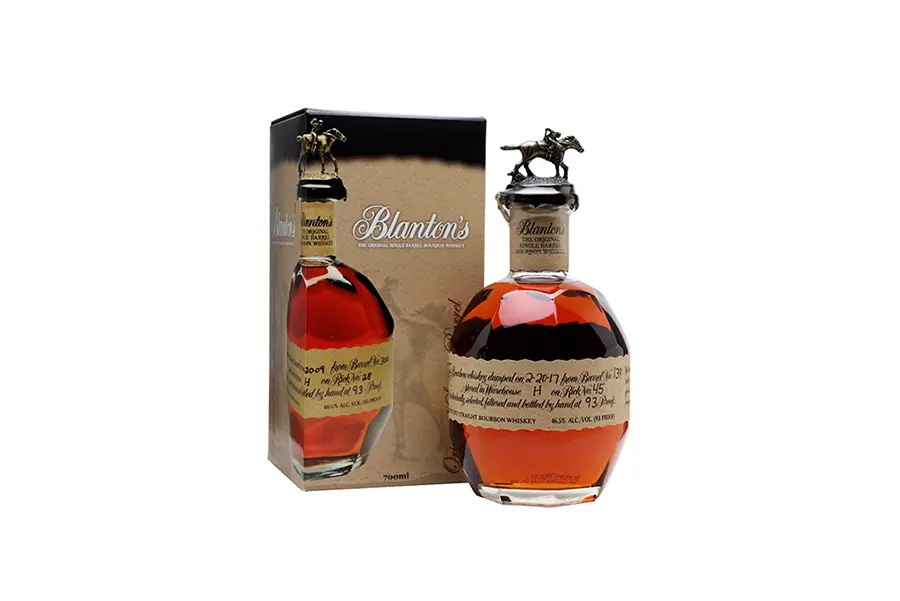 10. Blanton's Single Barrel
Blanton's is recognisable on sight due to the round bottle with a brass horse and jockey for a stopper. Inside that nifty bottle is a spirit of considerable smoothness and impeccable taste. As with all single barrel bourbons, this one can vary from one bottle to the next, but a premium tier of balance and complexity most definitely persists. In addition to being a true classic, this was also the first single barrel bourbon to see a wide release, when it debuted back in the early 1980s. If you haven't already, add it to your list of bourbons to try.
Manufacturer: Buffalo Trace Distillery
Origin: Frankfort, Kentucky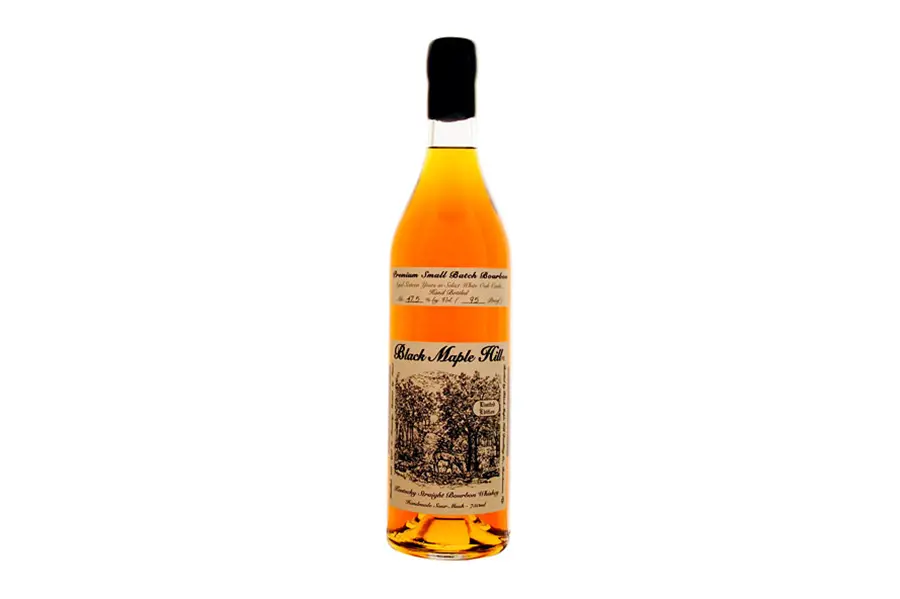 11. Black Maple Hill 16 Year Small Batch
Near the top of every whiskey-lover's bucket list is Black Maple Hill 16 Year, an expression shrouded in mystery. According to legend, the label was initially a way for Kentucky's most celebrated distillers to offer limited edition releases from select barrels. Whatever the case, this small batch bourbon remains the stuff that whiskey dreams are made of. On the off chance that you can actually score a dram (or a bottle), expect layer upon layer of deep, unforgettable flavour from every sip.
Manufacturer: Heaven Hill Distilleries
Origin: Kentucky, USA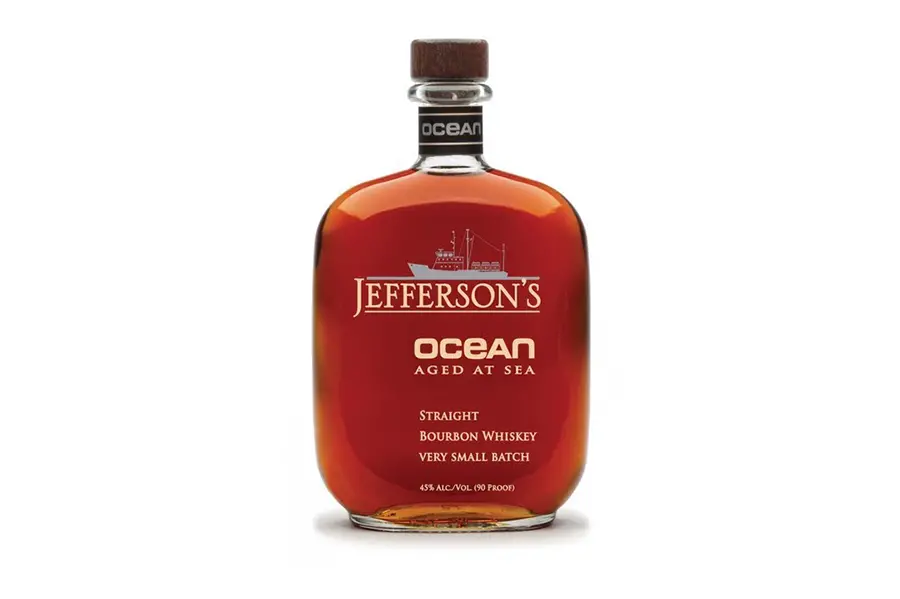 12. Jefferson's Ocean: Aged at Sea
Call Jefferson's Ocean a gimmick if you must, but given the heaping amounts of acclaim behind certain batches, this is one gimmick that seems to have paid off. It comes to us from a veritable label with a slew of knockouts under its belt, including Jefferson's Reserve and Presidential Select. For the Ocean series, Jefferson's ages a select number of barrels at sea, arguing that the increased mobility cultivates more flavour from the whiskey. Find a bottle and judge for yourself.
Manufacturer: Castle Brands
Origin: Louisville, Kentucky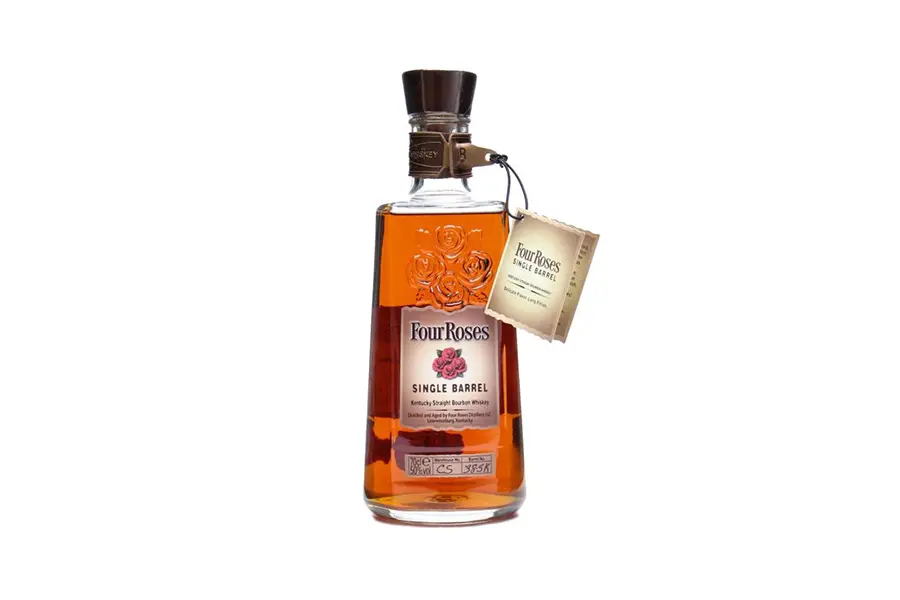 13. Four Roses Single Barrel
A quintessential sipper, Four Roses Single Barrel employs a high rye count in the mash, leading to a balanced exchange between spiciness and sweetness. Also present are notes of fruit and cinnamon, all of it delivered in a creamy, full body. Should you discover the magic of Four Roses, be sure to track down some of their limited edition releases, which are aged even longer, and all the more flavourful as a result. Does that mean the special releases are typically better than the Single Barrel? Probably. But for the sake of simplicity, we've put the Single Barrel on the list anyway. Plus, it's won more awards than you can count.
Manufacturer: Kirin Brewery Company
Origin: Lawrenceburg, Kentucky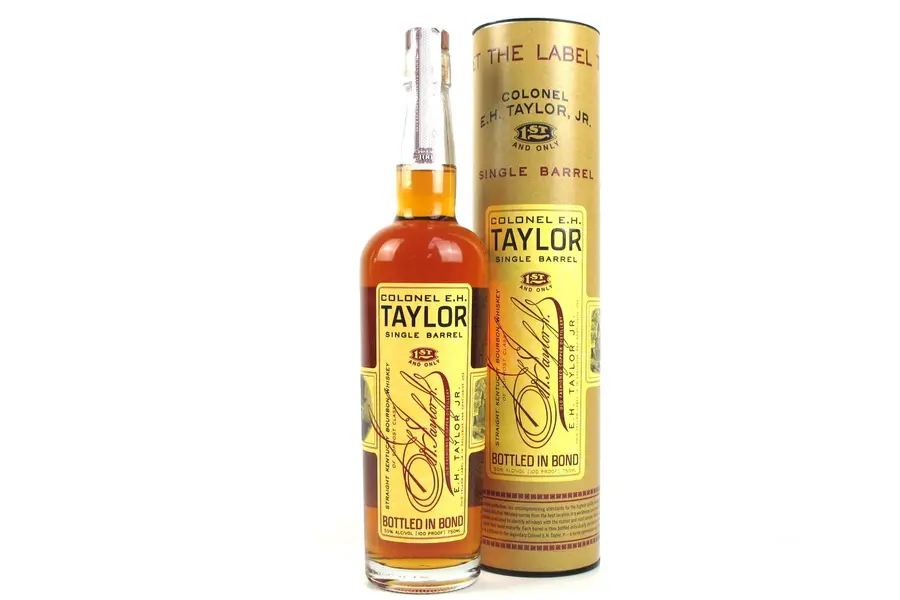 14. Colonel E.H. Taylor, Jr. Single Barrel
Buffalo Trace Distillery definitely takes the past to heart when releasing their best bourbons, with most being named after historic industry titans. That brings us to this single barrel statement, which takes its name (and bottle design) from Colonel Edmund Haynes Taylor, Jr., an absolute icon whose innovative methods rendered both immediate and long-lasting impact upon bourbon's development as a whole. Aged exclusively in the famous Warehouse C (built and used by the colonel himself back in the late 1800s), the spirit's palate deftly balances oak, tobacco, sweetness and spice, thereby representing everything that great bourbon should be and more.
Manufacturer: Buffalo Trace Distillery
Origin: Kentucky, USA
15. 1792 Full Proof
Bourbon whiskey insiders have long acknowledged that Full Proof has a distinctly rich flavour. Winner at the last two World Whiskies Awards, 1792 Full Proof delivers exquisite colour, rich aromatics, and bold flavour, all at an affordable price. Present in every sip of this 125 proof stunner are dominant notes of caramel, vanilla, spice, boasting an incredibly deep and smoky flavour. Sealing the deal is a nice, long finish. In 2019, it won double gold at the San Francisco World Spirits Competition.
Manufacturer: Sazerac Company Inc. (Barton 1792 Distillery)
Origin: Kentucky, USA
16. Booker's
Named after its own creator, Booker Noe (grandson to Jim Beam), Booker's was the first mainstream label to offer drinkers a taste of pure, uncut bourbon. Specifically, the brand refused to water down its whiskey when it launched back in 1988, subsequently giving birth to a barrel proof craze that's more popular today than it ever was. Even with a slew of labels following suit, the originator still holds its own by way of a smooth, sweet and spicy body.
Manufacturer: Beam Suntory
Origin: Kentucky, USA
17. Old Forester 1920 Prohibition Style
As the longest-running bourbon maker on the market, Old Forester has a vast reservoir of craft and tradition to cull from. That brings us to its celebrated Whiskey Row Series, which can vary from one statement to the next in terms of quality or complexity. Standing head and shoulders above its peers is Old Forester 1920 Prohibition Style. It layers dark caramel, graham cracker, peppercorn, oak, and spice in a dense, complex body, and finishes on notes of light apple and smoky marshmallow. Don't be deterred by the 57.5% ABV, as this spirit delivers too many great flavours to ignore, making it one of the best tasting bourbons in the world.
Manufacturer: Brown-Forman
Origin: Kentucky, USA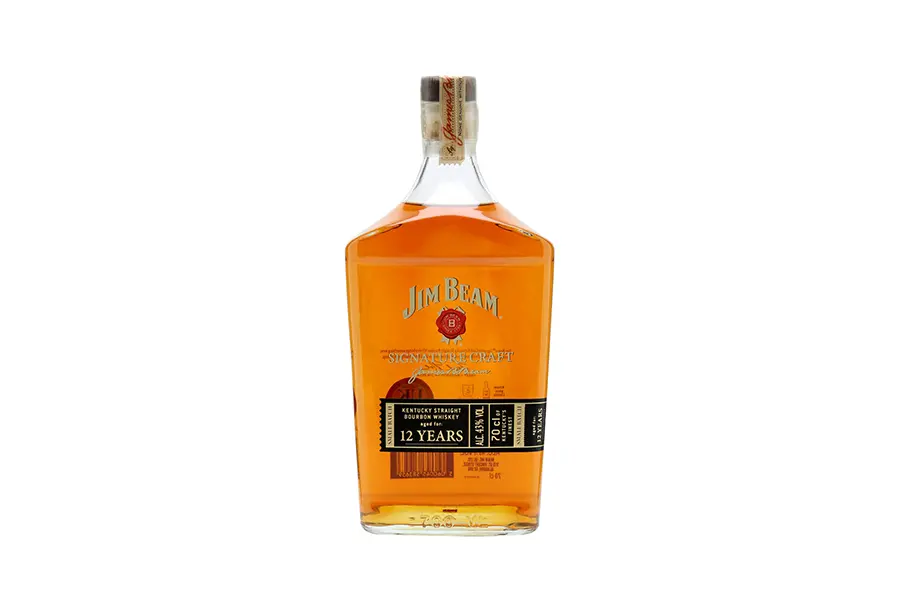 18. Jim Beam Signature Craft 12 Year
For most enthusiasts, Jim Beam's standard white label bourbon is as ubiquitous as it is unmemorable. Undoubtedly Jim Beam is one of the world's top bourbon brands; and as such, the label does occasionally release something truly special, such as this Signature Craft 12 Year statement. From every sip, expect a creamy balance of sweetness and spice, along with subtle bursts of smoke. Needless to say, this premium bourbon is a solid reminder that one of the most famous bourbons, Jim Beam, can still throw down with the best of them.
Manufacturer: Beam Distilling Company
Origin: Kentucky, USA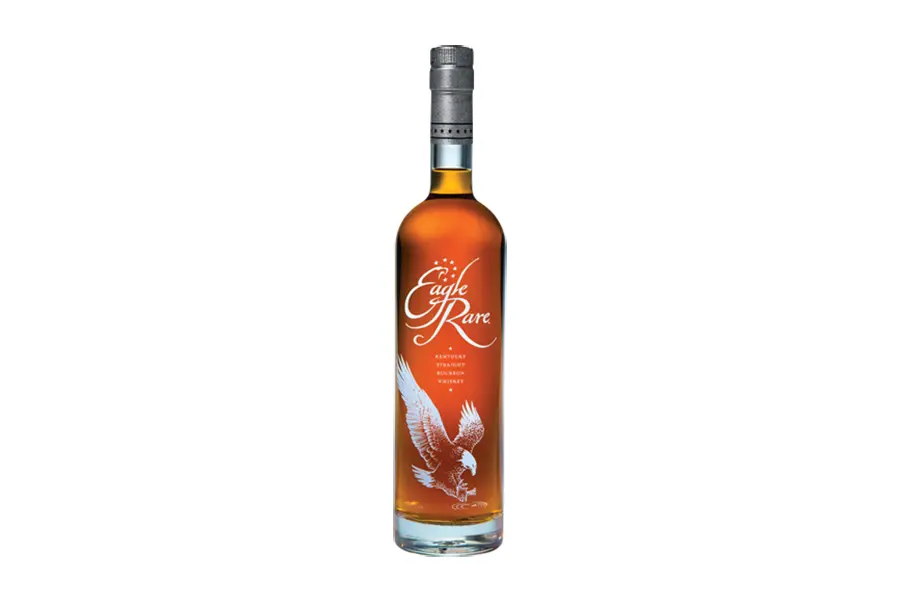 19. Eagle Rare 10 Year
Although Eagle Rare has been around since the 1970s, this bourbon whiskey brand didn't really take the world by storm until the early 2000s. That's when avid drinkers were turned on to this 10 Year-Old bourbon, which delivers dark colour, luscious texture and top-shelf flavour at a mid-range price point. It's then no surprise that the rise of Eagle Rare's popularity directly correlates with the ongoing bourbon craze. Rarely does such high quality come in at such low cost. One of the top bourbons to try.
Manufacturer: Buffalo Trace Distillery
Origin: Frankfort, Kentucky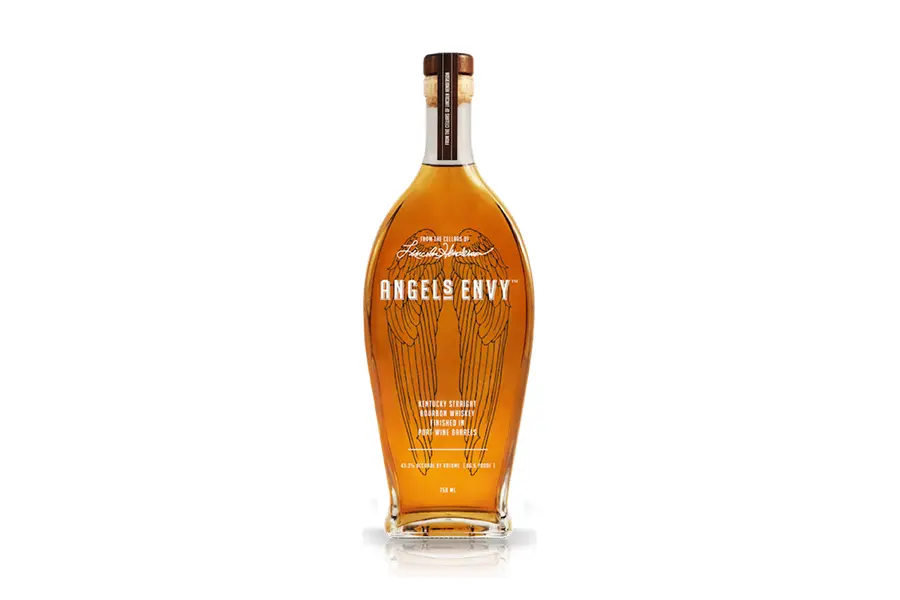 20. Angel's Envy Port Finished
Rounding out our list of bourbons is Angel's Envy Port Finished. Until recently, Angel's Envy sourced their distillate from another producer, but that never stopped the brand's flagship statement from resonating with absolute distinction. As a result of being finished in port wine casks, this medium to full-bodied bourbon delivers creamy waves of fruit and sugar, accented by mellow blasts of spice. This incredibly nice bourbon goes down super smooth, to say the least, revealing new flavours with every sip.
Manufacturer: Louisville Distilling Co LLC
Origin: Louisville, Kentucky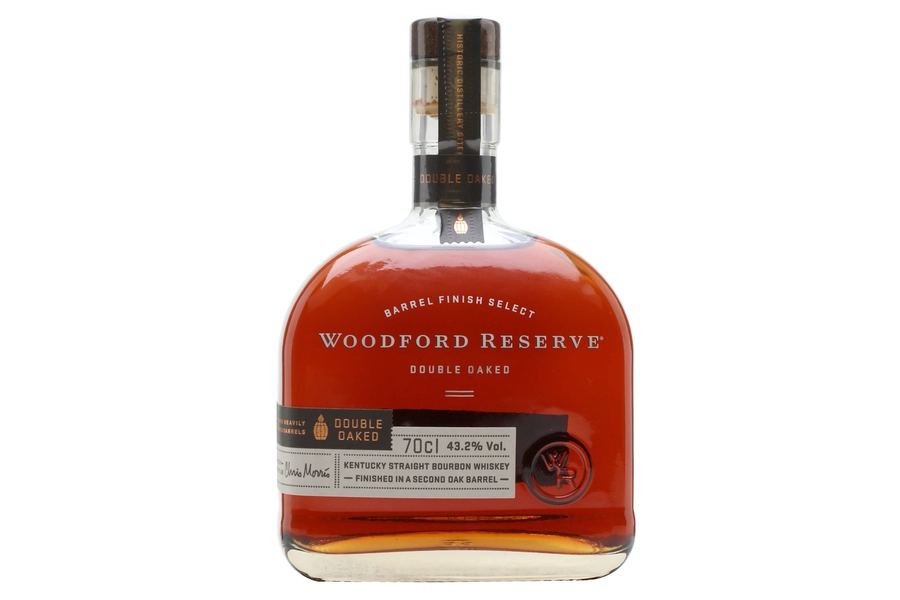 21. Woodford Reserve Double Oaked Bourbon
Since their emergence in the mid-1990s, Woodford Reserve has played a pivotal role in both the development and popularity of modern bourbon. Taking cues from their Scottish peers, they were amongst the first to experiment with additional cask maturation. Rather than conceal the qualities of their flagship bourbon, the brand always aims to cultivate the whiskey's true potential. Nowhere is that more evident than with the Double Oaked statement, a masterpiece of rich texture and diverse flavour. Imagine luscious notes of caramel, chocolate, and banana giving way to an oaky finish with subtle blasts of coffee. Meanwhile, your next sip might bring forth an entirely new set of flavours…and that's the point.
Manufacturer: Brown-Forman
Origin: Louisville, Kentucky